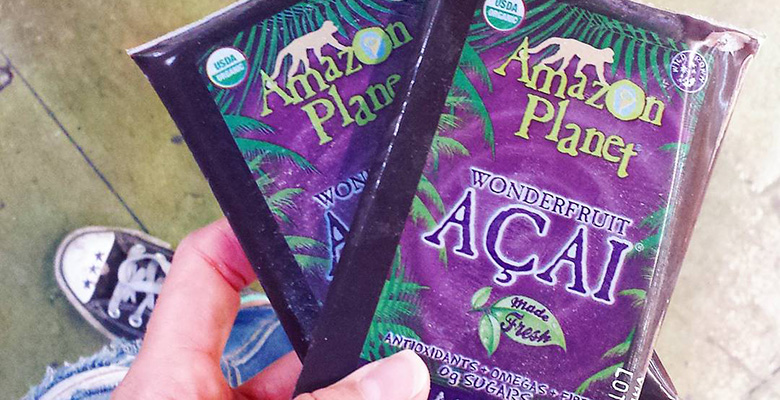 This smoothie recipe is a favorite for all of my on-camera clients.
It is incredibly hydrating and nutrient dense, but by adding Acai it becomes a powerhouse for glowing and radiant skin.
Acai contains tons of antioxidants and  anthocyanins which play a role in our cellular protection system, keeping the skin cells strong against free radicals. A very important trait with sun exposure and everyday pollution.
I also believe that because of the healthy oils in the Acai Berry, it helps to make the skin look more plump and youthful. Always a plus 😉
Here it is!
The 'Perfect Skin Smoothie' Recipe:
One Pack of Acai
10 oz. Fresh Coconut Water
2 Dates
1/2 Frozen Banana (optional)
Tsp. Spirulina
Tsp. Maca
1 Tbs. Almond Butter
1 Scoop of Vanilla Protein Powder
Not only is it an incredibly awesome beauty drink but it can be used as a complete meal replacement as well.
Try it out and enjoy!
-Whitney